LINKS

Contact us! Click HERE

Address:

One UTSA Circle
Attn: Engineers Without Borders - UTSA
San Antonio, TX 78249
Officer Contacts

President

Rene Holguin:

A Junior pursuing a degree in Mechanical Engineering. Looking forward to further his ties with Engineer Without Borders on the national level.

E-mail:

jnf728@my.utsa.edu

---

Vice-President

Maria Diez:

A Sophomore pursuing a degree in Civil Engineering

E-mail:

dz23@gmail.com

---

---

---

---

---
Faculty Advisor

Dr. Heather Shipley:
The faculty advisor for Engineers Without Borders and has been an assistant professor at the University of Texas at San Antonio since 2007. She holds a BS degree in Chemistry from Baylor University, Waco, Texas and a MS and Ph.D. in Environmental Engineering from Rice University, Houston, Texas. She is a member of American Chemical Society (ACS), Association of Environmental Engineering and Science Professors (AEESP), and American Society of Engineering Education (ASEE).
---
UTSA Supporting Faculty:
Dr. Heather Shipley

Dr. John Joseph
Dr. Louis Manz
Dr. Weldon Hammond
Dr. Manuel Diaz
Dr. Alberto Arroyo
Powered by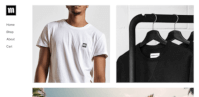 Create your own unique website with customizable templates.